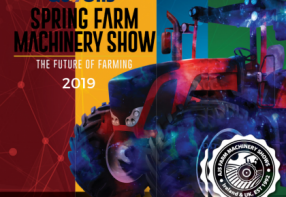 Spring Farm Machinery Show
Wednesday 16th & Thursday 17th January 2019
We shall be exhibiting at The Green Glens Arena, Millstreet, Co. Cork. Our Agri Team will be on site to demonstrate our range of Feed Bins and Livestock Feeding Systems.
Visit us at our stand
Contact
Noel: 087 225 5279
Brian: 087 336 1330
Bernard: 087 232 8854
Gerard: 021 4654 242
Pre-Owned Equipment
From time to time Crowleys obtain quality equipment to sell.

Stores & Spare Parts
Includes Bearings, Chains, Conveyor Belts, Conveyor Chain, Couplings, Ducting and Elevator Belts etc